Builder: Baxters & Pearce.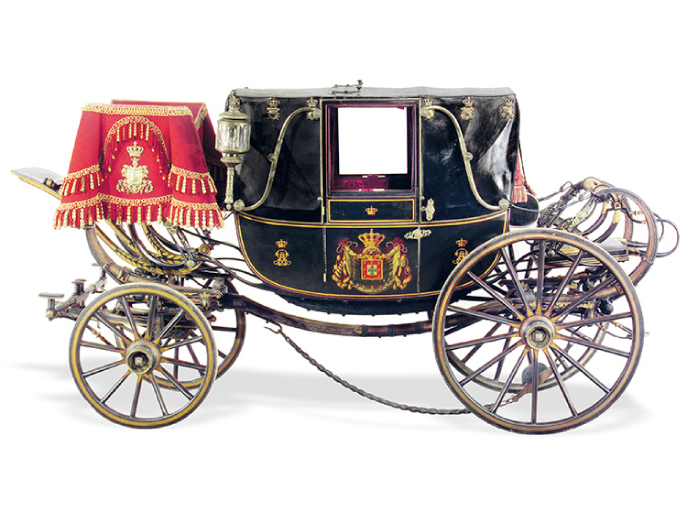 1 – The body is black.
2 – The body is suspended on C-shaped springs.
3 – It has two leather folding hoods.
4 – Access to the inside is made by a folding stirrup.
5 – The King's Coat of Arms are displayed with an ermine mantle on either side and topped by the royal crown.
6 – The two lanterns are also crowned.
7 – The interior is lined in a red silk grosgrain and has a chest to transport weapons.