Ceremonial vehicle belonging to the Embassy of King João V to the Court of Louis XIV in 1715. The Ambassador was the Count of Ribeira Grande.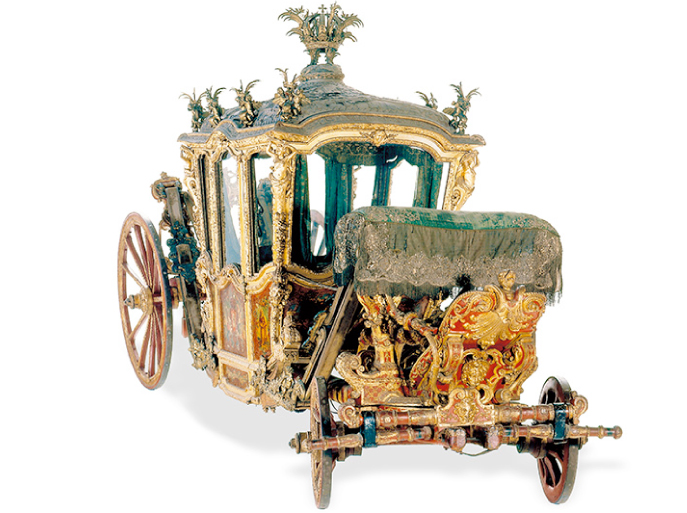 1 – The body is closed with glass windows and green silk curtains.
2 – Profusely decorated in woodwork, the four corner panels display images representing the Continents.
3 – The main panels display shields, bearing the Royal Coat of Arms.
4 – The hood is topped by a bronze crown surrounded by smaller crowns upheld by winged dragons.
5 – The rear displays a medallion crowned with the King's initials.
6 – The interior is very luxurious, upholstered in green and gold brocade, and the floor is covered in tortoiseshell and bronze cut, in the technique of André-Charles Boulle.
7 – The suspension springs have gilt bronze protectors engraved with figures of little boys destroying weapons in an allusion to Peace.
8 – The harness buckles are in engraved bronze with alternating images of lion heads and winged dragons, symbolizing Royal Power and the House of Bragança.