Ceremonial vehicle ordered by King João V for the Portuguese Royal House. The work is attributed to the sculptor José de Almeida and his brother Félix Vicente de Almeida, gilder for the Royal House. The paintings are attributed to José da Costa Negreiros or to the French painter Pierre Antoine Quillard.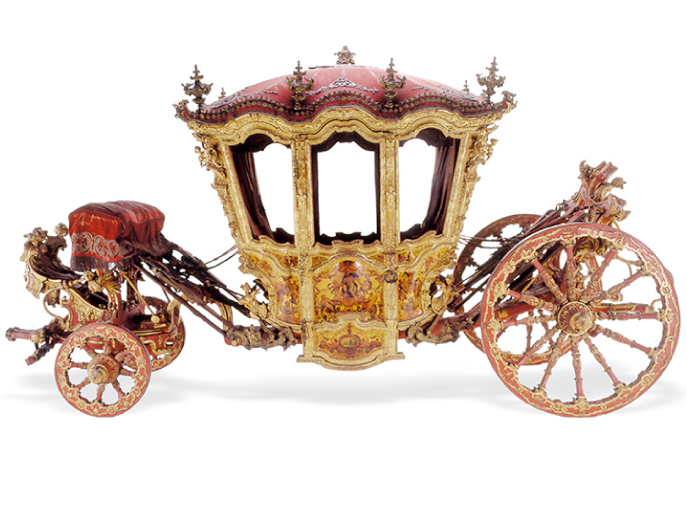 1 – The body is closed with glass windows presenting flowing undulating lines, which are indicative of the rocaille style.
2 – On the four lower side panels of the body, are feminine figures, turned half out, holding up castles with the help of cherubs.
3 – The side panels and doors are wooden and worked into a shape known as bombé (bowed).
4 – Heads of young women known as espagnolettes, can be seen throughout the entire structure of the coach, both on the woodwork and engraved bronze.
5 – The interior is upholstered in red velvet.
6 – On the wheel set, the suspension springs are decorated with feminine figures and the wheels themselves display the twelve zodiac signs.