Ceremonial vehicle used by Princesses Maria Francisca (later Queen Maria I), Maria Ana, Maria Francisca Doroteia and Maria Francisca Benedita, daughters of King José I.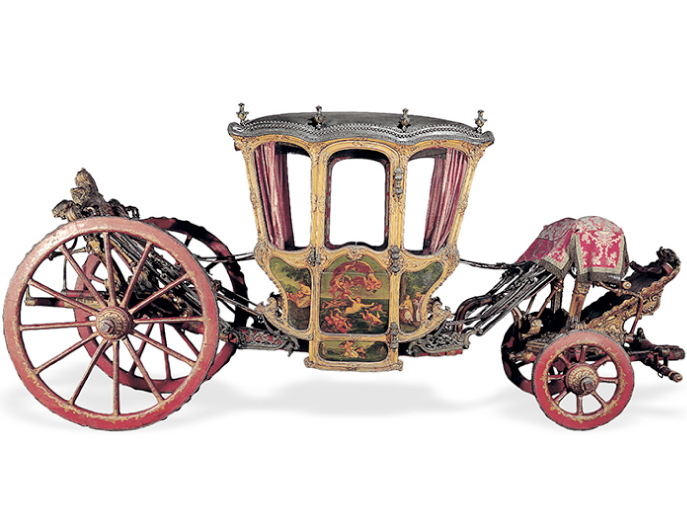 1 – The body is closed with glass windows decorated with rocaille motifs.
2 – The panels display animated decorative compositions which include Venus swimming with happy cherubs and Neptune freeing shackled tritons.
3 – On the rear panel is the shield of the Portuguese Royal Coat of Arms.
4 – The interior is upholstered with red satin with floral decoration.