Ceremonial vehicle built, as per tradition, for the three illegitimate children of King João V; the Princes António, Gaspar and José, known as meninos (children) de Palhavã because they lived in the Palace of Palhavã. The decoration is attributed to the woodworker Silvestre de Faria and the painter José da Costa Negreiros.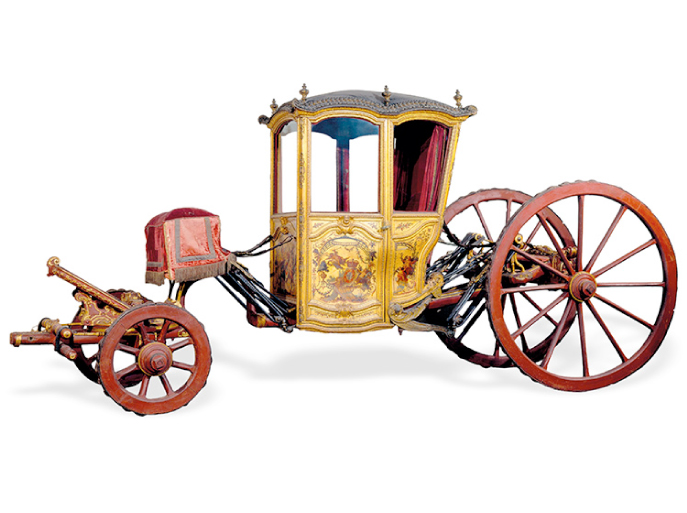 1 – It is called a coupé coach because its body is cut off at the front, and the interior only has one seat for two people.
2 – Its body is closed and has glass windows with red silk curtains.
3 – The hood is of black leather, with tack work decoration.
4 – The panels and doors display paintings of spirits and cherubs, holding garlands and festoons next to the shield with the Portuguese Royal Coat of Arms.
5 – The interior is upholstered in red velvet and a damask covered seat.