Ceremonial vehicle belonging to Prince António, son of King Pedro II and his second wife Queen Maria Sofia of Neuburg.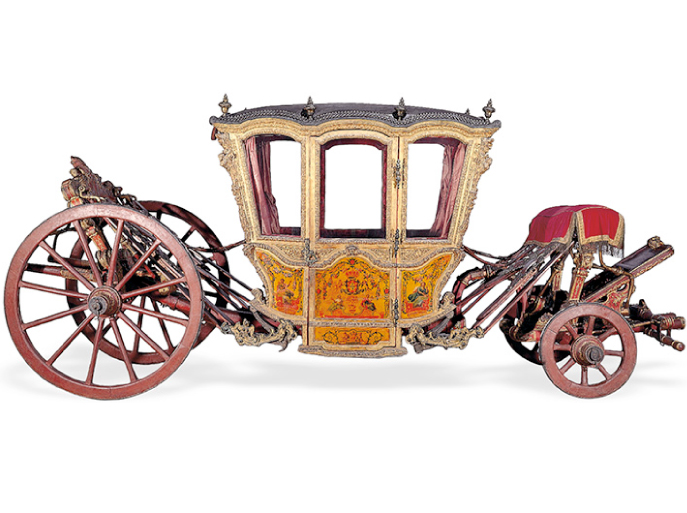 1 – Its body is closed with glass windows.
2 – Shields with the Royal Portuguese Coat of Arms appear on the doors and panels, surrounded by mythological images alluding to peace and prosperity.
3 – On the rear panel, there is a feminine figure holding the Royal Coat of Arms symbolizing the Portuguese Monarchy.
4 – The interior is upholstered in red embroidered velvet.