Ceremonial vehicle attributed to the sculptor José de Almeida and to the woodworker Félix Vicente de Almeida. The painting on the top rear panel is attributed to Cirilo Volkmar Machado. The decoration is inspired by Louis XIV and Louis XV style, executed in a markedly Portuguese style.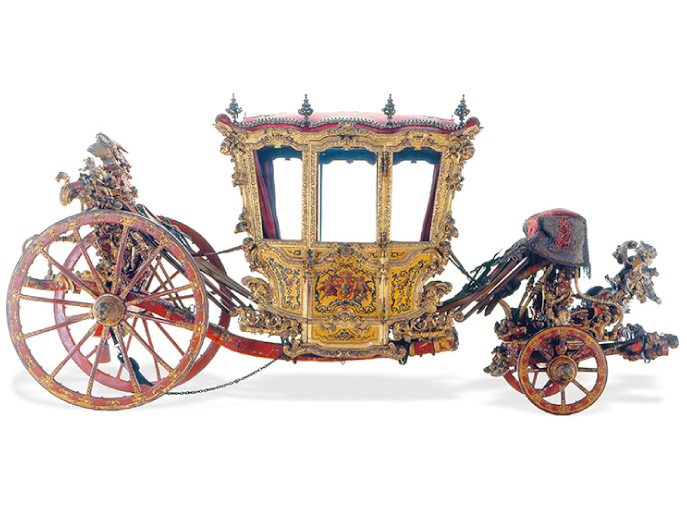 1 – Its body is closed with glass windows.
2 – The red and gilt woodwork is a very lavish decorative work of art. Of special note, on the rear upper panel is an eagle, an emblem of the Royal Power, above a mixture of festoons, volutes, atlases, fruit and flower garlands and winged spirits.
3 – Displayed on the front panels and four upper side panels, are human heads with distinct features of South American Indians clearly evoking the connection of the Portuguese with the new world.
4 – The interior is lined in red velvet and the Portuguese Royal Coat of Arms appears on the hood.