Ceremonial vehicle, given by the Pope to King João V, in 1715, with the "blessed ribbons" intended for the baptism to the first born prince, Prince José.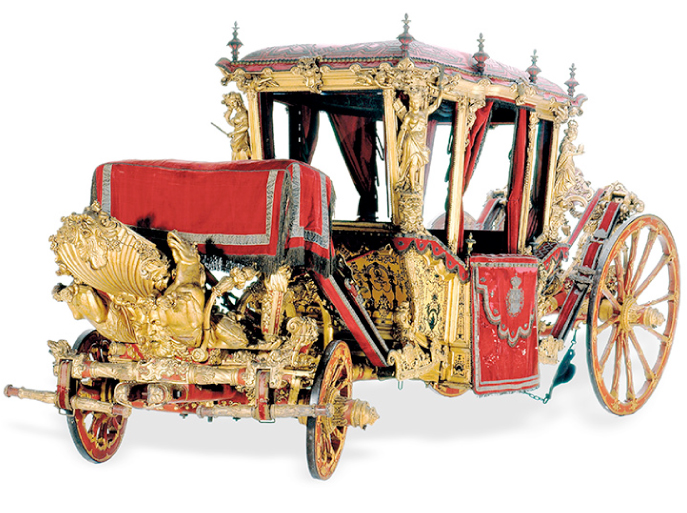 1 – Its body is open in the "Roman" style, and is octagonal in shape.
2 – The doors are cut to half-length by hanging velvet.
3 – The lower corner panels carry images of feminine figures representing the four continents, Africa and America in the front, and Asia and Europe in the back.
4 – The coachman's footrest is shaped like a seashell and is flanked by two seahorses.
5 – The sides of the body display representations of mythological scenes, painted blue on a gold background.
6 – The rear wheel set displays four Caryatids evoking the seasons of the year, surrounding the image of a boy holding the flaming heart which symbolizes Affection.
7 – The interior is upholstered in red velvet and the hanging curtains display the arms of King Pedro V, who used this coach in his wedding procession in 1858.
8 – The suspension springs are protected by bronze plaques decorated with a small image of a boy holding the Portuguese Coat of Arms.